How to Create an Ecommerce Website in 2022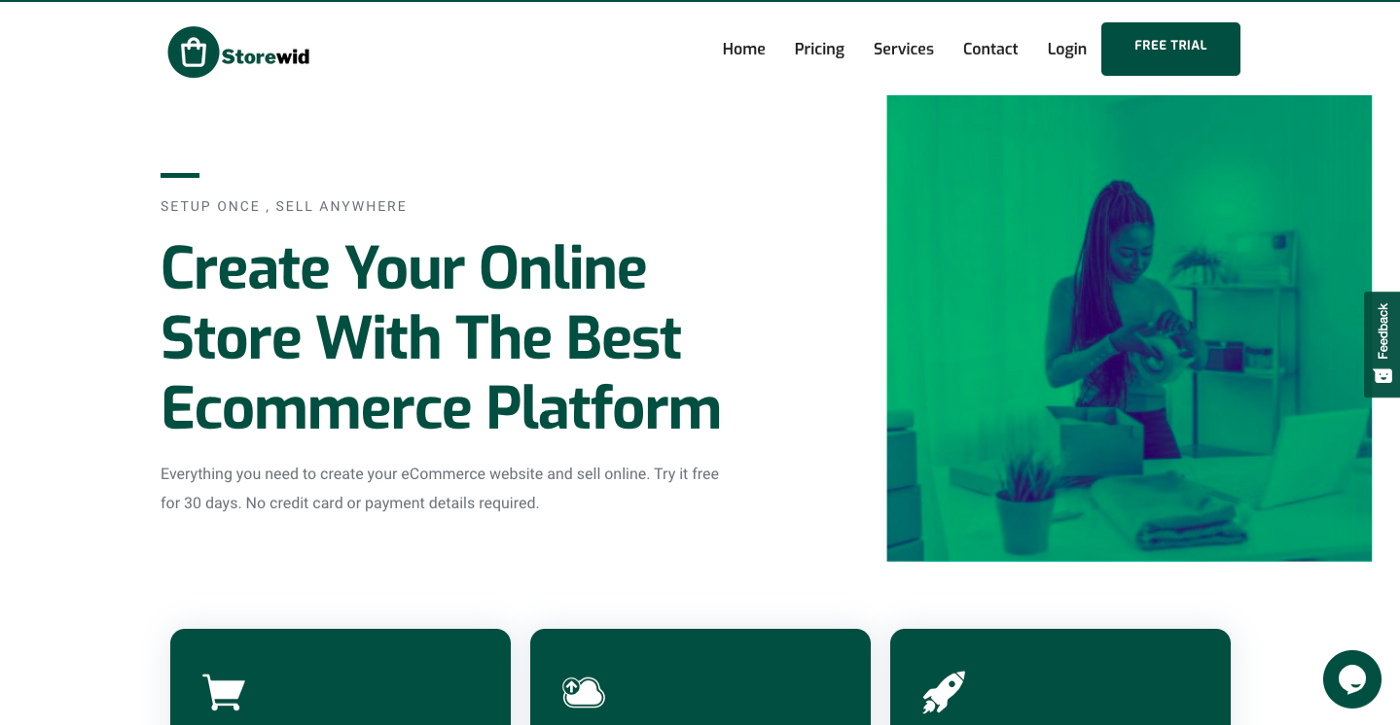 More and more people are finding the products they want by shopping online. I don't think that trend is likely to change anytime soon matter a fact the era is just beginning. 
Do you want to get in on the action?
Creating an e-commerce website or online store is pretty straightforward these days. You don't have to have any technical knowledge or design skills whatsoever.
Finding success in business  will take time and hard work, no doubt. But the most important lessons you learn about running an online store come after you launch. You really can't get the experience any other way.
Please continue to read on to find everything you need to know about how to create an e-Commerce website. Let's get you prepped and  open the doors of your online shop right now.
On this article ​​i'll show you how you can create an ecommerce website using Storewid.
Storewid is an ecommerce platform that lets entrepreneurs and small businesses create , manage and grow their online stores. A number   of people have used it for all kinds of stores.
Don't worry whether you plan on launching a new e-commerce business from scratch or scaling it, Storewid has everything you could possibly need. Plus, there's the option to do a 30 days trial period before you commit to anything financially !.
After you have registered and , you have to set up your online store.Then you can customize it by choosing a theme or layout that works best for you.
Next before we add our products we will start by adding brands , product variations and product categories then proceed to adding your products please make sure you add great quality images of your products to increase more eyes from your customers.
Choose your payment option, which is a feature that allows your customers to pay via your website. 
You have to consider the transaction fees, card types, and offsite checkout to know the amount of money you'll get after subtracting all applicable charges during the time of writing this article storewid supports (Paypal , Stripe , Pesapal and Tigopesa).
Get your online shop live by filling out information related to tax and shipping. Give your order system a test drive to ensure everything is on track.
Lastly, you need a domain name. You can either buy one from Storewid itself or opt for a third party—the choice is yours.
And that's it! Your new Online store is now ready Congrats.
Do you the benefits of  having an online business ? if yes feel free to share.